ROCK & ROLL RUMBLE 2024
Save the Dates
This/last year's return was a dream! Thank you. In my 15 years as host of Boston Emissions, I have organized ten Rock & Roll Rumbles. It has been the honor of my life. We had such a great time back in Central Square this year and everyone under the Middle East roof treated us with love and respect, we cannot wait to do it again. Thank you, Aaron, Kim, Doug, Stirling, and the entire crew for being so good to us.
::: 2024 Dates :::

Thursday, April 4 – Saturday, May 4
at The Middle East and Sonia
Mass Ave, Cambridge, Mass
Lots of fours to help you remember
Preliminaries at The Middle East upstairs at 472 Mass Ave, Cambridge
Thursday, April 4
Friday, April 5
Saturday, Apri 6
Thursday, April 11
Friday, April 12
Saturday, April 13
Semifinals at Sonia at 10 Brookline St, Cambridge
Friday, April 19
Saturday, April 20
Our now traditional skip-a-week
Finals at Sonia
Saturday, May 4 (may it be with you)
SUBMISSIONS FOR RUMBLE 2024
Below find the brand new submissions form link I share as a courtesy for bands to get their information to me (consideration continues to be tied to music sent to and played on Boston Emissions with Anngelle Wood) so I can learn about you. Send music.
CLICK FOR ROCK & ROLL RUMBLE 2024 SUBMISSIONS LINK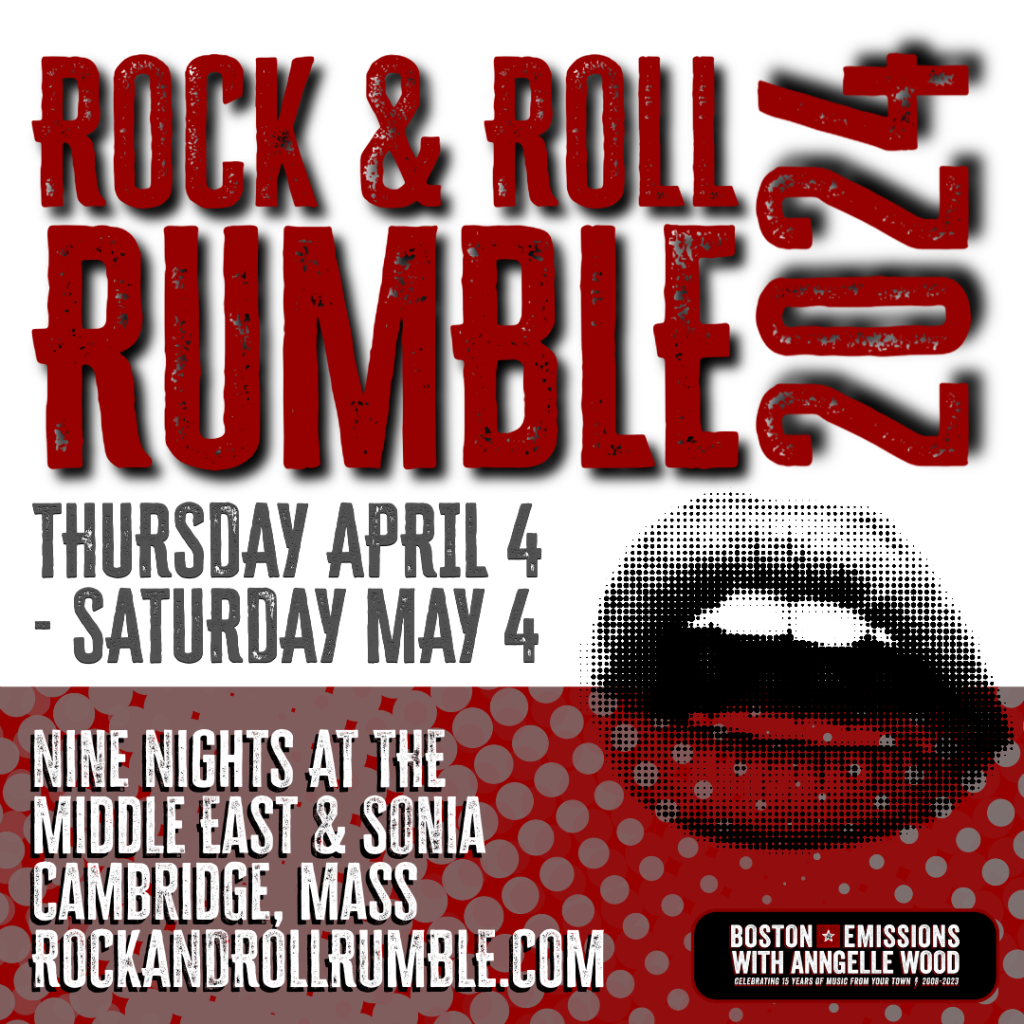 Rock & Roll Rumble 2024
BostonEmissions.com
About The Author