Preliminary Night #1 Goes To PowerSlut
To paraphrase a judge, "points for the sex-positive message".
PowerSlut slid into victory Thursday night due to the strength of hooky rock songs bolstered by the aforementioned sex positivity. With the support of their unicorn army, alternately referred to as the unicorn orgy – a sea of bouncing, humping, flying inflatable unicorns (plus one PowerSlut-chanting human unicorn (humicorn?) – the band delivered a solid and compelling set.
Let's face it. It's difficult to not walk away humming "Hot Tub Wingman." Cheers!
They go to Semifinals on Saturday, April 20.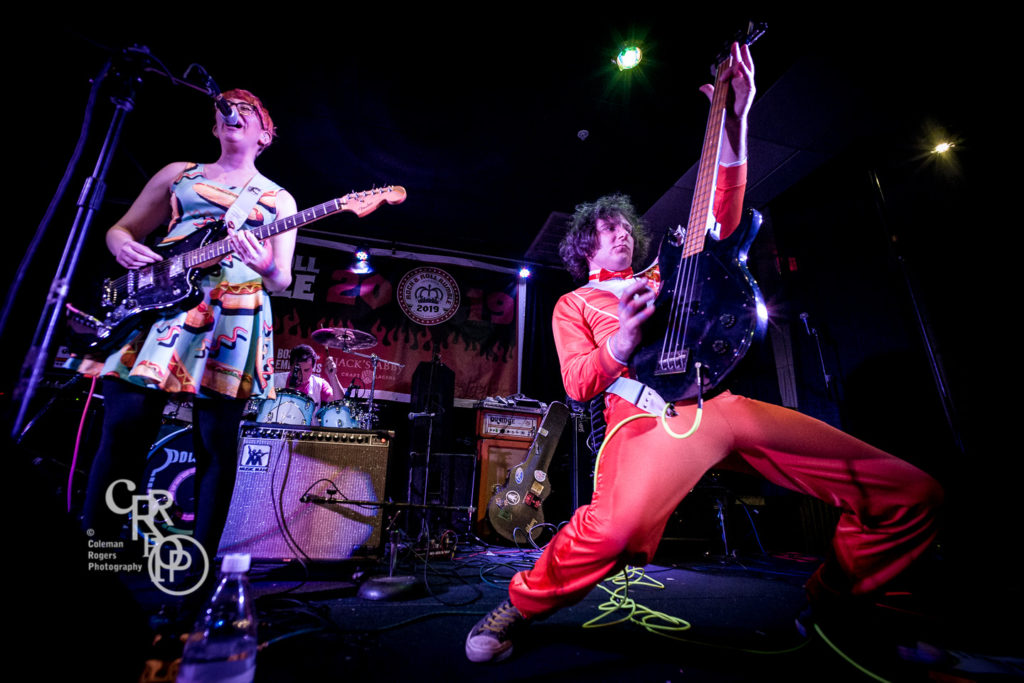 About The Author