As we prepare for the 2019 RUMBLE, get to know the bands. We sent out a list of questions and asked the bands to pick 5.
RUMBLE Q+A: FIDEL
1] Getting to know you: Where is your band from? Don't say outer space. Or your mother. Maybe something nice about your town?
North Shore
2] Band member dynamics are fun, right? Introduce us to your band, share nicknames and bad habits.
Dave- yeller
Jim – tub smasher
Marc – bass thumper
Phil – gtr grinder
3] Name your superpower.
Discipline
4] What's a guilty pleasure of yours?
Big Trouble in Little China
5] Genres are mind numbing. Make one up for your band.
Dad Rawk
More about FiDEL on their RUMBLE page
FiDEL play preliminary night 1, Thursday 4/4 [Event Link]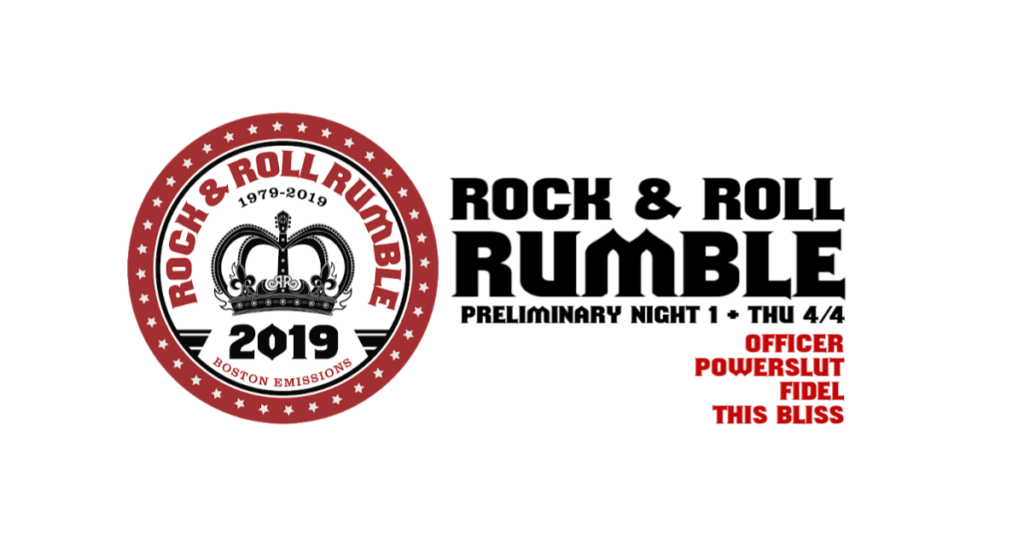 About The Author