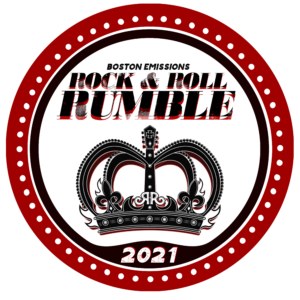 Two and a half months into 2020 we were shut down. All signs of hope diminished as the pandemic strengthened. Many people have suffered, friends have lost loved ones. It is nothing to make light of. The enormity of the situation is something we have all had difficulty understanding. The entertainment industry as a whole is in trouble. People are not working. There is so much more that goes along with it. There are things we can do to try to get back to some semblance of normalcy (normal is gone, I'm afraid). Wear a mask, keep your circle small. Shit, I even got a flu shot this year. Someday we will have shows again. Someday we will celebrate together. I just don't know when that will be. But I miss you.
I would like to inject some hope here. This past week, the Boston Music Awards announced their nominees (Boston Emissions is among them, thank you!) and, while I know these are never perfect and leave room for heated discussions, they do offer some excitement into a year that's been everything but. There are many artists who continue to create and perform virtually.
We tried to Rumble. Twice. The traditional springtime festival didn't happen.
With the best intentions, we rescheduled the nine nights to Summer — Summer Rumble! — because why wouldn't we be able to? No one could have predicted what was to come. Here we are, looking winter in the face. Small businesses and venues are in danger of not reopening. All need our help.
While Rumble 2020 wasn't to be, I do plan to return in 2021 in full force.
It is often asked whether bands from 2020 will be included. I would like some of the bands from this year's class to be part of it if possible (thanks to those bands who've kept in touch). I also recognize that some may no longer be together by the time it is safe to assemble the way the Rock & Roll Rumble requires. The Rumble is a contact sport, so to speak. It is obvious that there is much uncertainty.
So, yes, we will continue the Rock & Roll Rumble, some way, somehow.
There is a lot at play: a safe vaccine, having an operating venue, the sponsors and prize donors, and the bands. 2021, hopefully.
Thank you for your support always. It's a challenge. Support ONCE Somerville: oncesomerville.com and their merch store:
https://oncesomerville.myshopify.com/
About The Author