Preliminary Night #6 Goes To Set Fire
Set Fire's Saturday night set was pure rock fury. The dueling vocals of Jess Collins and Jim Healey blasted through a stack of powerful rock songs that teeter between classic hard rock and metal. Their Boston rock pedigree is hard to miss with past Rumble swings from Mellow Bravo, We're All Gonna Die, Cocked N' Loaded, The Static Dynamic, and Black Thai – the makings for the Boston Rock Hall of Fame. That is sort of what the Rumble is, right? With Jim playing the double neck, Jess headbanging at the keys, and Rob beating one of the largest bass drums I have ever seen, Set Fire brought the fight to make it their night. Their rather exquisite "No Quarter" cover got us buzzing early on.
Set Fire move on to Semifinals on Friday night, April 19.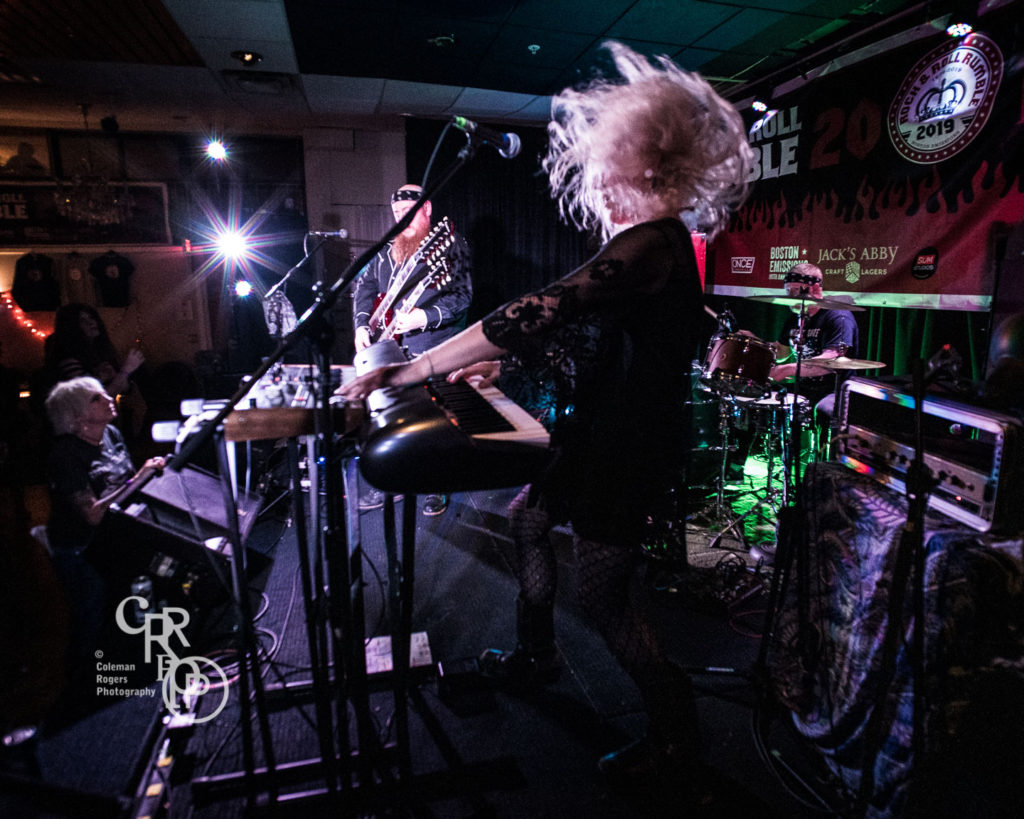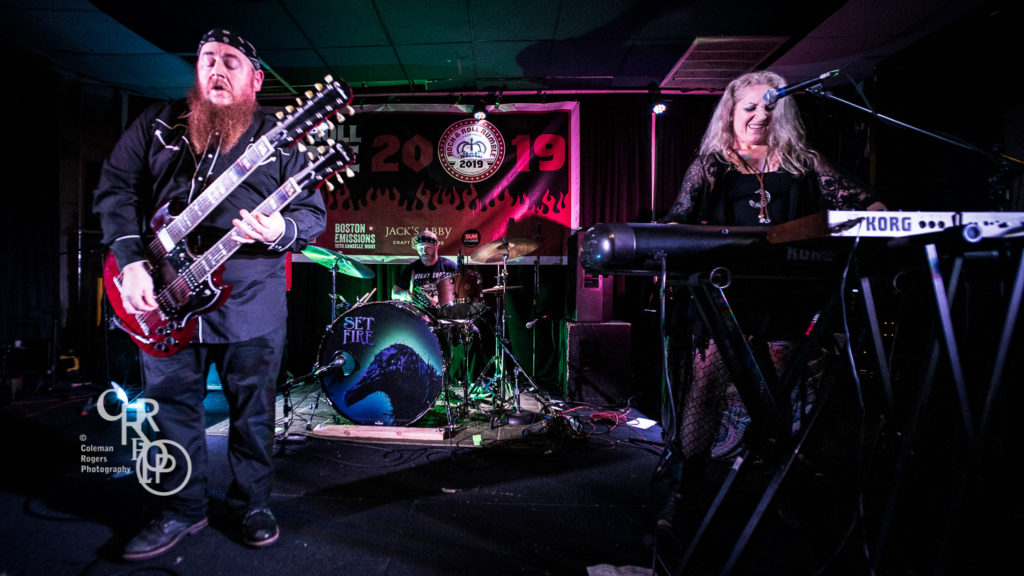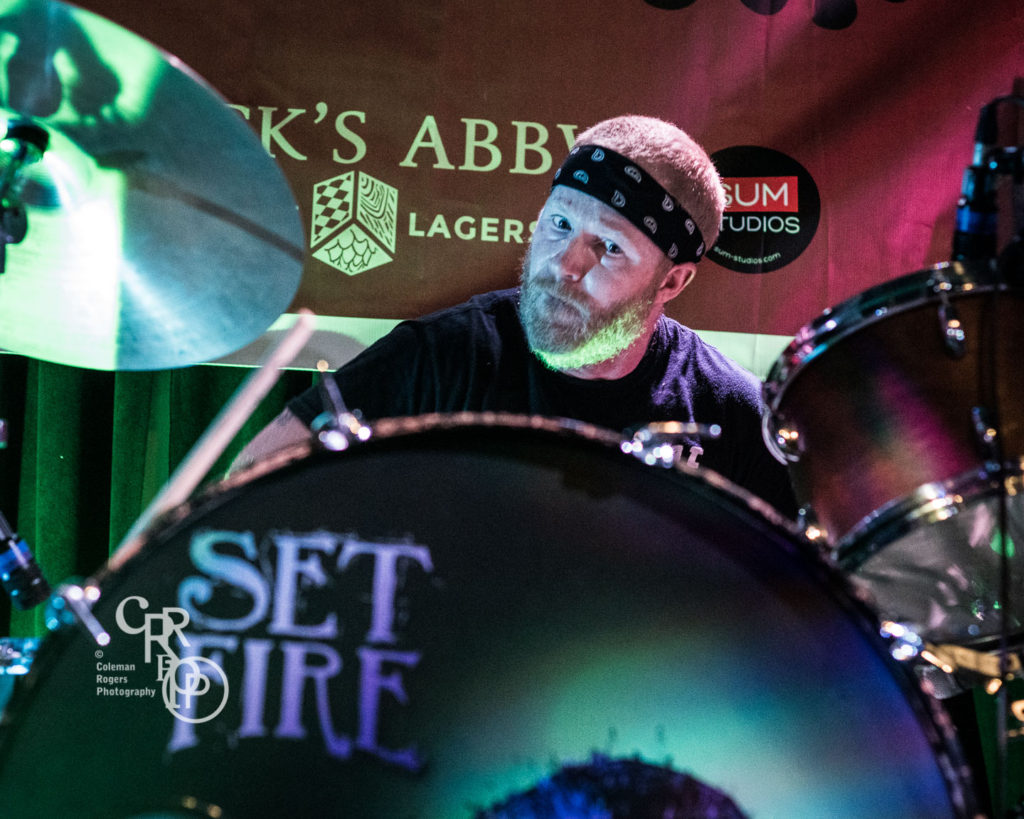 About The Author