​​

As we prepare for the 2019 RUMBLE, get to know the bands. We sent out a list of questions and asked the bands to pick 5.
RUMBLE Q+A: PHENOMENAL SUN
1] Name your superpower:

Adi – Mahamrityunjaya Mantra
Kyle – Forgetfulness
Kevin – Kanye West
Tim – Being on time
2] What's a guilty pleasure of yours?

Adi – Victoria's Secret
Kyle – Vehicular maintenance
Kevin – Overdubs
Tim – Succulents

3] Do you have a Rumble memory from past years?

Kevin – Time traveling with C4RT
Kyle – Keith Pierce (Mellow Bravo) singing on the roof of a car outside TT's
Adi – Zip-Tie Handcuffs throwing guitars at each other
Tim – Looking forward to making many this year!
You mean this? I'm not sure who took this shot.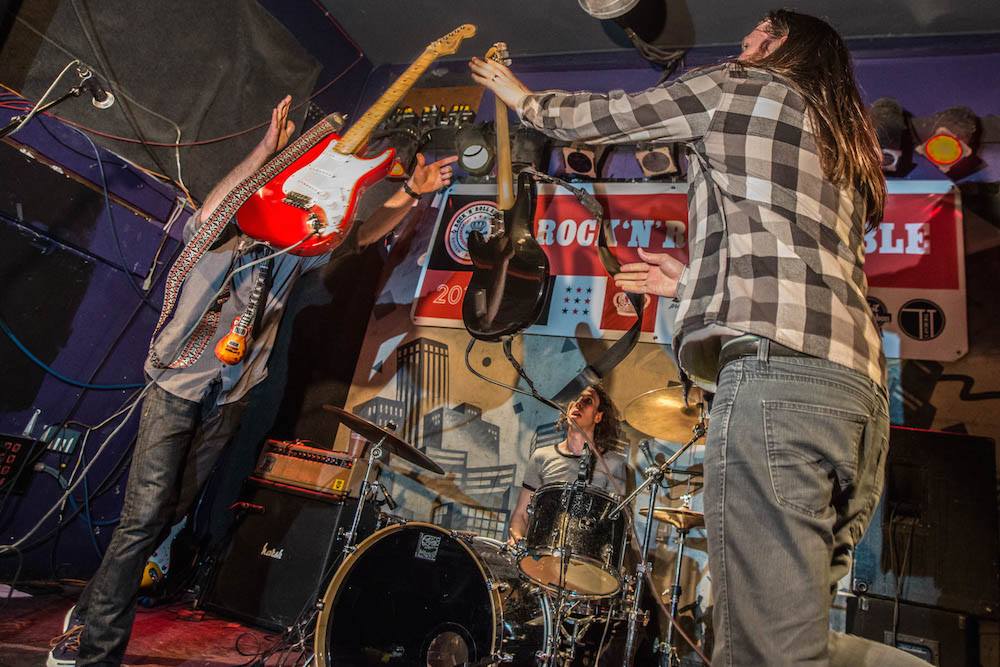 4] This year has been heavy on band biopics. Who'd play your band members in the movie?
Kyle – Nicholas Cage
Kevin – Bill Murray
Tim – Anyone with a suitable beard
Adi – Lauren Bacall
5] How are you preparing for your Rumble performance?

Tim – Swiping right
Kevin – Vitamins and regimens
Adi – Bloodletting
Kyle – Astral traveling
More about Phenomenal Sun on their Rumble page.
Phenomenal Sun play preliminary night 5, Friday April 12 [Event]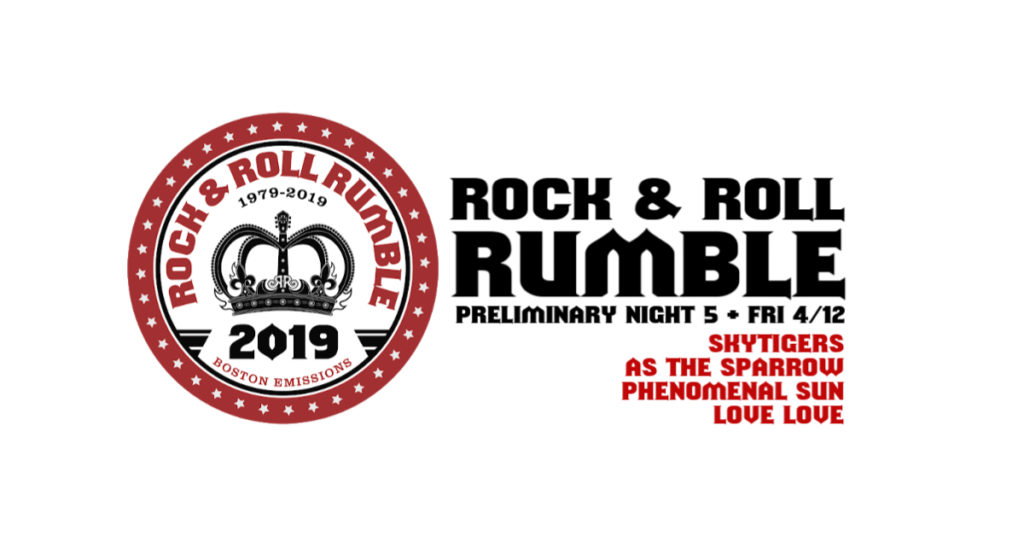 About The Author